Program Title:
Redefining Educational Development: Reorganization of Ancestral Devotion (R.E.D. R.o.A.D)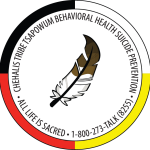 Mission Statement:
Empower the community toward a healthy lifestyle; aid in the opportunity for growth and self-discovery in a safe, supportive, and therapeutic environment. Bring awareness through educational programs including suicide prevention, healthy living through traditional plant medicine, life skills, and self-esteem building.
Program Contact:
Melanee Stevens at 1-360-709-1683
Common Suicide Warning Signs:
Talking about feeling trapped or in unbearable pain
Giving away valued possessions
Talking about being a burden to others
Increasing the use of alcohol or drugs
Acting anxious or agitated; behaving recklessly
Sleeping too little or too much
Withdrawing or feeling isolated
Showing rage or talking about seeking revenge
Displaying extreme mood swings
Risk Factors:
Risk factors are characteristics of a person's environment that increase the likelihood that they may die by suicide (i.e., suicide risk).
Common high risk factors for suicide include:
Prior suicide attempt(s)
Misuse and abuse of alcohol or other drugs
Mental disorders, particularly depression and other mood disorders
Access to lethal means
Knowing someone who died by suicide, particularly a family member
Social isolation/withdrawal
Chronic disease and disability
Lack of access to behavioral health care
Other common risk factors can vary by age group, culture, sex, and other characteristics:
Stress resulting from prejudice and discrimination (family rejection, bullying, violence) is a known risk factor for suicide attempts among youth and/or lesbian, gay, bisexual, and transgender (LGBT) youth.
The historical trauma suffered by American Indians and Alaska Natives (resettlement, destruction of cultures and economies) contributes to the high suicide rate in this population.
For men in the middle years, stressors that challenge traditional male roles; such as, unemployment and divorce, have been identified as common risk factors.
Some behaviors may indicate that a person is at immediate risk for suicide: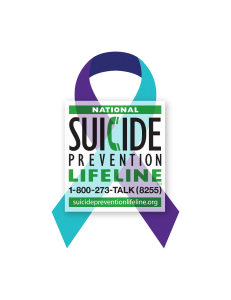 The following three should prompt you to immediately call the National Suicide Prevention Lifeline at 1-800-273-TALK (8255) or a mental health professional.
Talking about wanting to die or to kill oneself
Looking for a way to kill oneself, such as searching online or obtaining a gun
Talking about feeling hopeless or having no reason to live
Protective Factors:
Protective factors are personal or environmental characteristics that help protect people from suicide.
Common protective factors for suicide include:
Effective behavioral health care
Connectedness to individuals, family, and community
Life skills (including problem solving skills and coping skills, ability to adapt to change)
Self-esteem and a sense of purpose or meaning in life
Resources:
National Suicide Prevention Lifeline at 1-800-273-TALK or 1-800-273-8255
Tsapowum Behavioral Health 1-360-709-1733
Grays Harbor Crisis Clinic 1-360-532-4357
Thurston County Crisis Team 1-360-586-2800
Cascade Mental Health 1-360-330-9044
Youth Resources: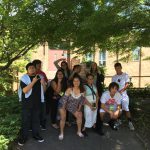 Youth talk, text or chat line- TEXT teen2teen to 839863
We R Native (www.weRnative.org) for Native teens and young adults text messaging service (Text NATIVE to 97779), a Facebook page, a YouTube channel, a Twitter account an "Ask Auntie" Q&A service and medically accurate information reviewed by experts in public health, mental health, community engagement, and activism.