Crowns take on the Chehalis All-Stars inside the Community Center gym.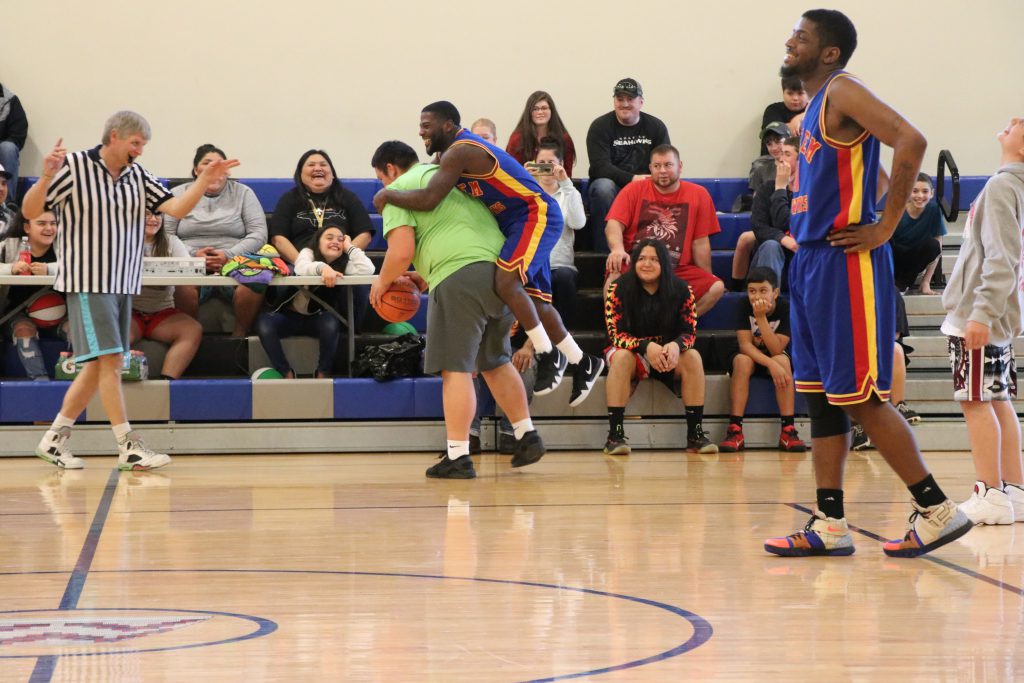 The Fabulous Harlem Crowns fill the gym with laughter during the showcase on April 8.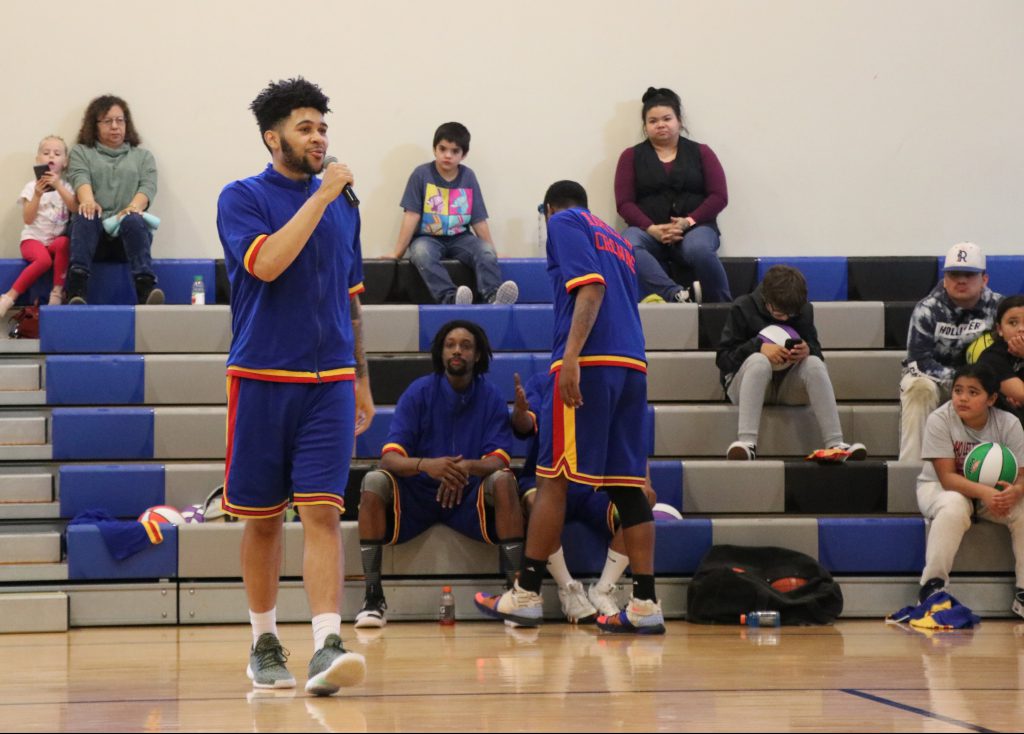 The Crowns are more than basketball and comedy. The message they deliver while touring is one of staying free from drugs, alcohol, and violence through basketball. Each team member spoke briefly to the audience, and explained how basketball guided and kept them out of trouble.
They encouraged the youth to find something they're passionate about, and asked the older children and adults to serve as positive role models for the youth.