Thursday, June 11, 2020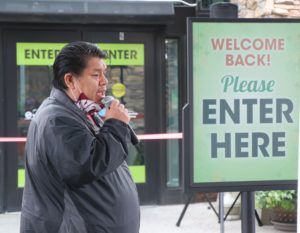 After nearly a 3-month closure due to the COVID-19 pandemic, the Lucky Eagle Casino & Hotel (LEC&H) officially opened its doors for all guest.
From June 1st to the 10th, the Casino had a soft-opening for Chehalis tribal members and VIP guests to help prepare staff and management for adjusted operations.
The reopening for the public brought in a large crowd of people from the region. Hundreds lined up before 10 AM in anticipation to return to the LEC&H. CEO Lisa Miles spoke to the about the significance of the event because this month marks 25 years since the Casino first opened to the public. She explained the preparation staff has taken to ensure a safe experience for its customers. The team members at the casino are ready and excited to get back to business.
Chairman of the Chehalis Tribe, Harry Pickernell Sr., welcomed everyone back and acknowledged all of the hard work and tough decision making that went into planning a safe reopening. He thanked management such as Lisa Miles and JaNessa Bumgarner for their dedication during these times.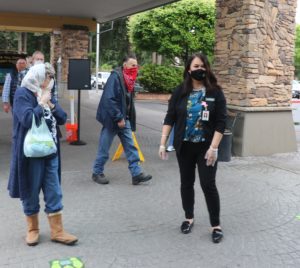 Until further notice, the Casino is limited to half capacity and there are certain guidelines set in place to prevent the potential outbreak of COVID-19. All guests go through a screening process before entering the premises; they must have their temperature taken at the door and are required wear a mask while on the gaming floor. Mask are provided at the entrance.