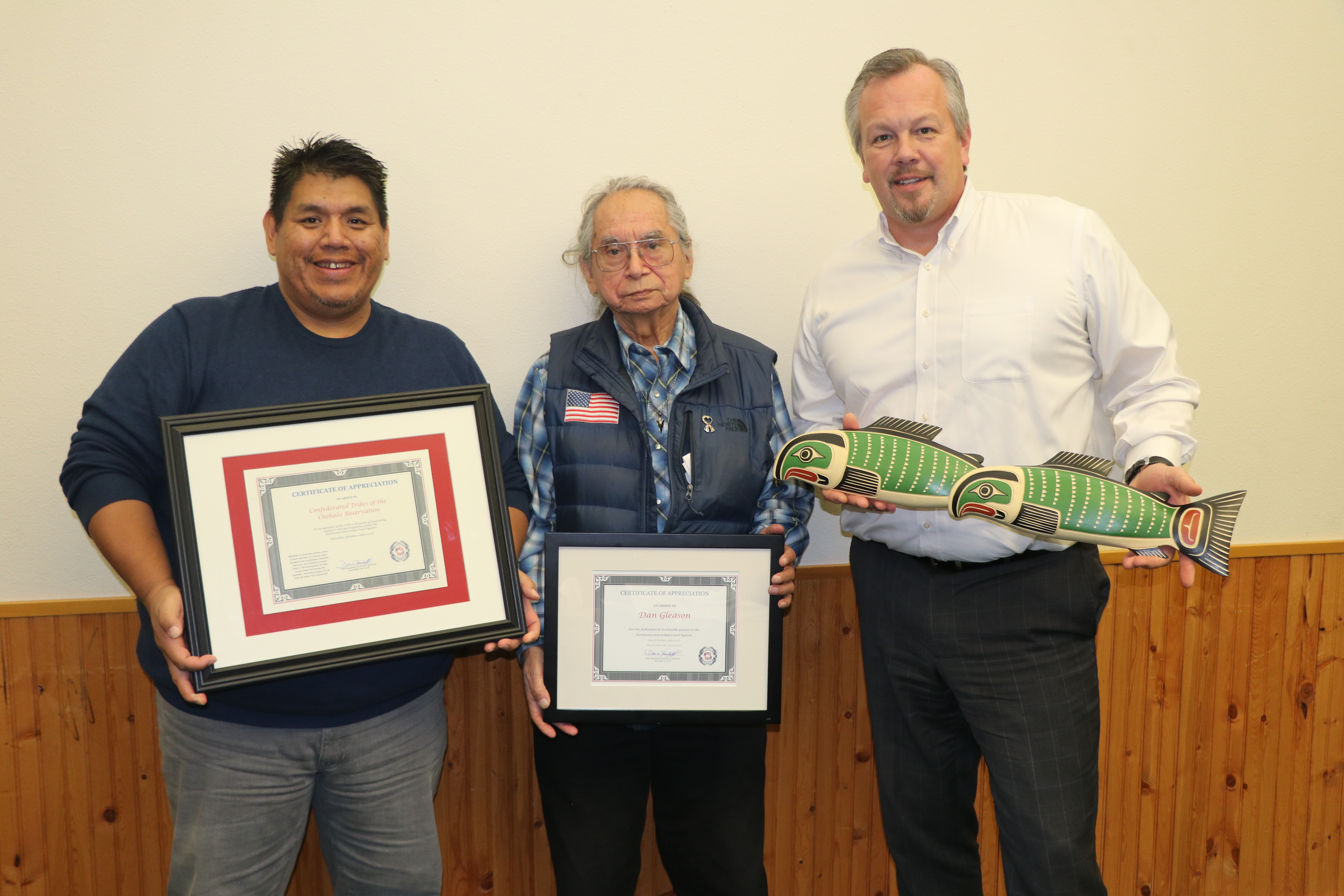 Tuesday, November 20—The Northwest Intertribal Court System (NICS) honored Dan "Bones" Gleason for his years serves as Chairman of the organization. Gleason started as Chair in 2002 and served that position for 16 years.
The Chehalis Tribe's Court Department is now operating independently of NICS; as are many other tribes that are constantly developing, but the appreciation for the tribe's years of involvement is evident.
In addition to honoring Gleason, board members from NICS came down to the Chehalis Reservation to personally thank the tribe for its contribution to the organization and for being one of the founding members.
NICS Director Daniel Kamkoff presented the tribe with a certificate of appreciation, and presented Gleason with a separate certificate for his tenure as Chairman of NICS. Gleason was also gifted a wood carving as part of the gratitude organizations showed that afternoon.
Full article coming in December Newsletter.