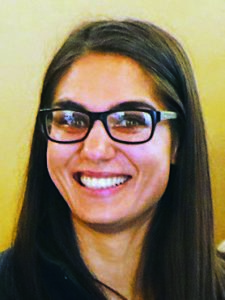 Amanda Marquez of the Social Service department received the June Employee of the Month award for her commitment and constant efforts toward improving the Chehalis tribal community.
Jose Caywood nominated Marquez for diligently completing her responsibilities, which vary on a daily basis as she works with tribal families and children. She goes above and beyond to follow through on the mission as an Indian Child Care Social Worker.
Caywood wrote in his nomination letter that "Amanda is willing to do whatever is asked of her, each and every day."
Marquez "cares about each and every community member she supports," Caywood said.
She takes her responsibilities seriously and is constantly making efforts to create a constructive change within the tribal community.
Her enthusiastic mindset and cheerful attitude aids the positive morale among the Chehalis Tribe community and her co-workers.
A majority of the work Marquez does is undisclosed to the majority of the tribe. Her job  duties are confidential, therefore the changes she makes go unnoticed beyond those she serves. Yet, her accomplishments are so vast that she has been recognized as the June Employee of the Month.
Supportive supervision
Barb Sanders was honored as Supervisor of the Quarter during the ACE awards Luncheon on July 26.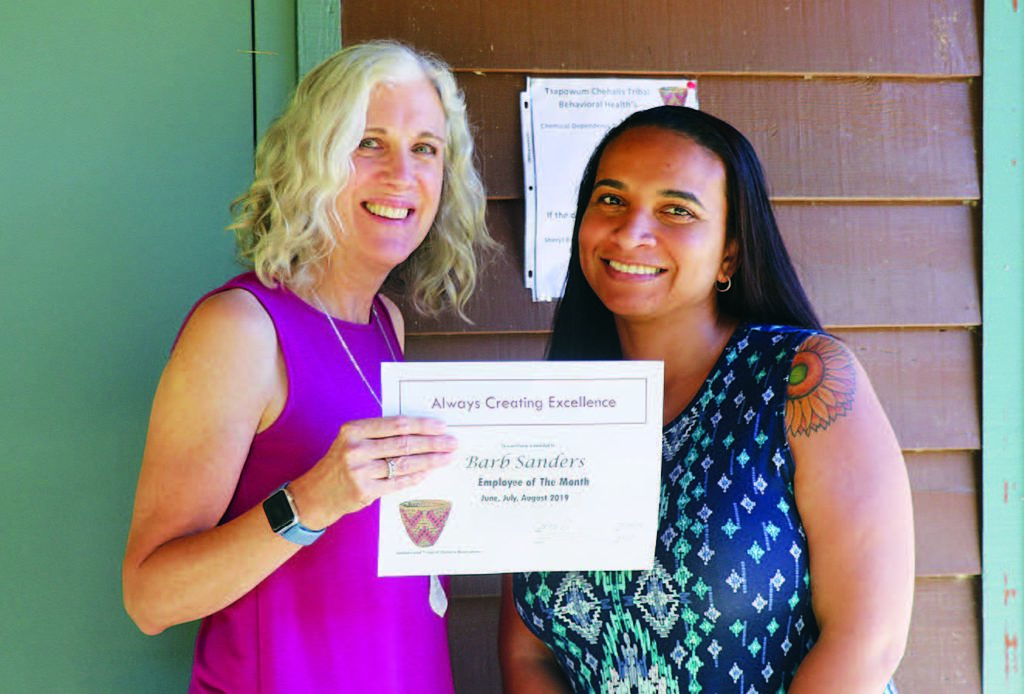 Sanders also is often overlooked because the work she does is confidential. Her nomination letter was submitted by Director of Behavioral Health Leah Niccolocci.
Niccolocci recognized Sanders for her more than 20 years of service to the Chehalis Tribe and being an "unsung hero." She said the nature of her work, which is strictly confidential, is the reason Sanders has yet to receive recognition.
Fellow staff members feel Sanders is both knowledgeable and approachable. She is second in charge when the director is away.
"Because of her strong, supportive, consistent supervision, our department runs seamlessly," Niccolocci said.
Even as the director of the department, Niccolocci seeks assistance and guidance from Sanders.
She shares her wealth of knowledge with all of her coworkers and is viewed as a key figure for the Behavioral Health team.
"She is graceful," Niccolocci said. "She takes her job very seriously while having a great sense of humor." Sanders briefly spoke after receiving the award. "I really appreciate my job," she said.
She is appreciative of the tribe for providing her with longevity inher specialized field.