NON-TRIBAL HUNTING IS NOT ALLOWED UNDER ANY CIRCUMSTANCES
The Chehalis Tribe 's Fish and Wildlife Enforcement is a Sub-Division within the Chehalis Tribe Department of Public Safety.
Established in 2015 with an emphasis on the enforcement of Chehalis Tribal Code Title 10, we look to both preserve and protect the Chehalis Reservations natural resources as well to protect the tribal right to harvest its own resources.
We are focused on bringing the necessity of enforcement to the forefront. We will continue to build on this by working with the Fish and Wildlife Committee to continue refining Chehalis Tribal Code Title 10.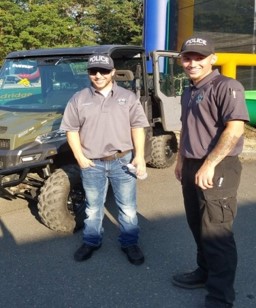 You need education to purchase a hunting license in Washington if you were born after Jan. 1, 1972.