About Us: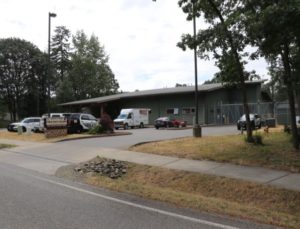 Chehalis Tribal Corrections Department was established for the communities that are served as an alternative to provide rehabilitation.
The Chehalis Tribal Corrections Staff strives daily to assist inmates in seeking services to provide a healthier lifestyle and rehabilitation to become a productive member of their home community.
Our staff consists of the following:
Jail Manager
Corrections Lieutenant
Corrections Corporals
Line Correction Officers
Observation Technician
The Chehalis Tribal Jail serves 14 contract agencies throughout the State of Washington many of which are other tribal communities.
The Chehalis Tribal Offender Re-Entry Program was developed to assist inmates with establishing positive changes and promote healthy living styles. Inmates are able to access these programs while housed in the facility.
Please note that messages will not be taken for inmates. If you have questions/concerns about an inmate housed in our facility please contact (360) 709-1603.

Contact:
(360) 709-1603

FAX: (360) 273-6318

Location:

30 Niederman Rd
Oakville, WA 98568


Office Hours:
Monday – Friday
8 AM – 4 PM

Visiting Hours:
Saturday & Sunday
Between 8 AM – 4 PM